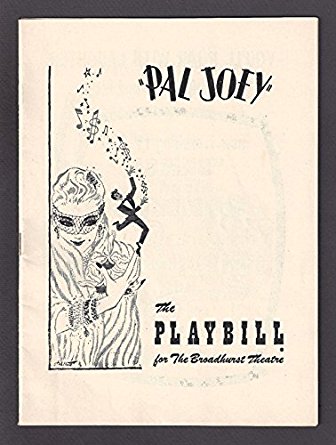 This week we discuss 1940's Pal Joey with music by Richard Rodgers and lyrics by Lorenz Hart, book by John O'Hara, based on a series of short stories he published in the New Yorker, directed by George Abbott (the Hal Prince of his day).
We discuss the songwriting team of Rodgers and Hart, the most popular hit-writers of the 1930s, in their most well remembered show, and one of their last before Rodgers replaced Hart with Hammerstein. We've got more clips than ever this week, with three from Pal Joey and three others from earlier in Rodgers and Hart's career (including some songs you probably know!). If you ever wondered what Rodgers and Hart sounded like, but not enough to go to the effort yourself, this podcast will be all you need!
Next week is Oklahoma! We'll be talking about the movie version, so feel free to watch it before you listen if you don't know the show or want to refresh your memory.